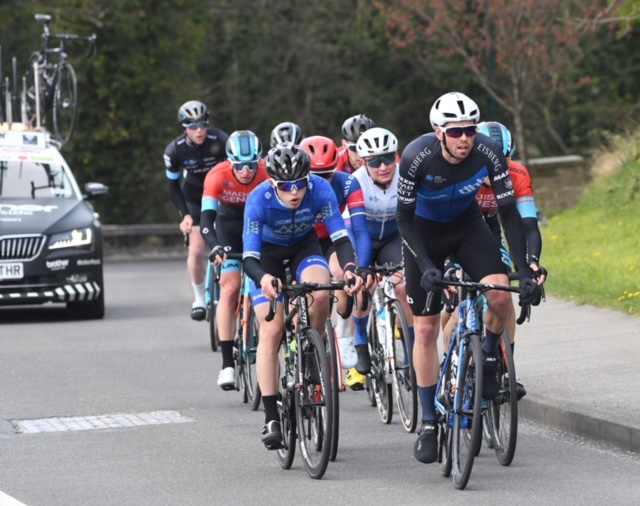 Klondike GP. 14/4/19.
The Klondike GP is the first event in The BC HSBC National Road Series. It's up and down all day and proves to be a real test early in the season.
We've had success at this race for the last 2 years, with Joe and Louis making the top 20. The race started frantically, and after a few failed attempts, a break formed of 9 riders. Kieran made this decisive move, and was the only non-UCI team rider there. Kieran was riding very well, but the bunch kept a hold on the gap and it never went above 2 minutes. After some attacking amongst the leaders, the break was reeled in. Kieran had done an impressive ride and been at the sharp end for 130km. Kieran gave the team some great exposure and himself some valuable experience which will no doubt boost his confidence for the rest of the season.
Photo Larry Hickmott velouk.net