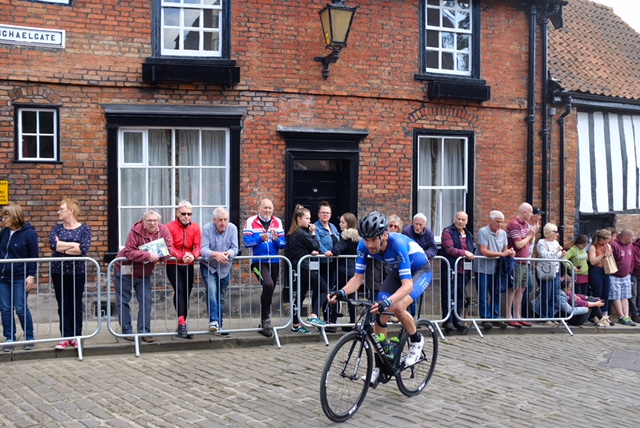 Lincoln GP. 12/5/19.
The BC HSBC Lincoln GP is the most prestigious 1 day race, after the British Champs, on the calendar. Every rider wants to go well at this race. The crowds are huge and enthusiastic, and the atmosphere is great. No sooner had the race started after, than a crash occurred within the first kilometer. 4 of our riders were held up by the crash. This turned out to be the end of their race.
Luckily Kieran and Louis avoided the crash. In the closing stages of the race Louis made a big effort and rode across to a small group which looked as if it it might to all the way to the finish. Unfortunately it was reeled in by the hard chasing bunch. Kieran pulled out a great ride the final time up the cobbled climb of Michealgate to finish 10th. Great riding by Louis and Kieran.
Photo Thom Barnett.