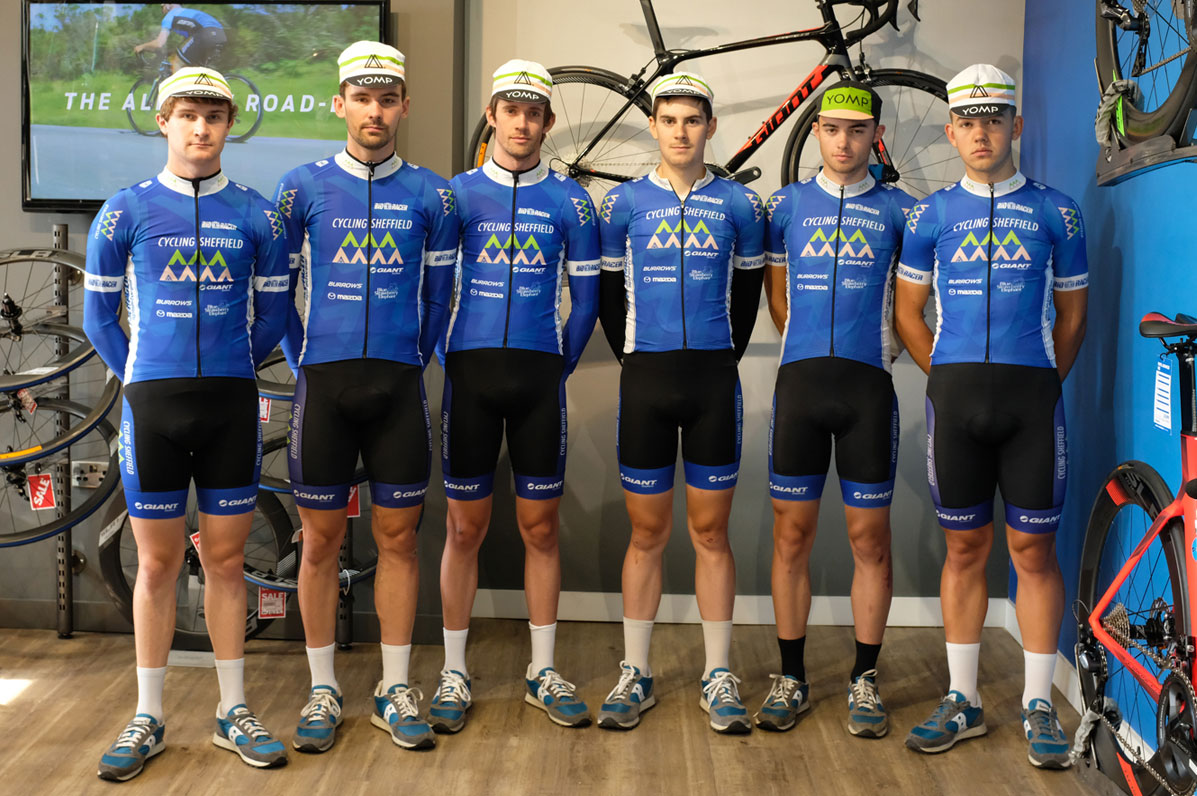 CYCLING SHEFFIELD (racing as Envelopemaster Giant Sheffield during 2015-16) is one of the most successful cycling teams in the U.K.
This success is measured both in terms of race results and the rapid development of our riders.
The team is made up of talented aspiring riders aged 18-25yrs.
Our mission is to help our riders develop and further their careers as athletes by providing a professional and nurturing team environment. During the 2016 season we were incredibly successful. We finished in the top ten of the British Cycling National Series, ahead of several high profile teams including Team Wiggins.
We also achieved numerous victories and top ten results in National races.
Connor Swift, one of our most successful riders became 2016 Yorkshire Champion, winning the prestigious Regional Championship race. Connor became British Road Champion in 2018, which we are incredibly proud of.
The team race at regional, national and international level, travelling to races across the UK and Europe. The race program includes several high profile races in Yorkshire. The team has a strong local following along with a very credible national profile.
For 2019 we plan to expand the race program to include more racing in Europe. This will enable our riders to gain valuable experience and improve their form for target races in the U.K.
The race program will include UCI international, National A and B races.
Looking further ahead, we hope to expand our race program and set up a junior team (16-18 yrs) helping younger riders, the best of whom would move into the senior team.
The team profile is growing and we are in contact with numerous significant organisations in the city and we expect partnerships to be realised.The team has great potential to play a valuable role in promoting Sheffield across the UK and Europe, along with helping promote several health initiatives within the city.